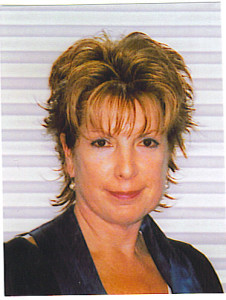 PIN: 1 – RATING

Hi, I'm Jenni, I'm currently based in Melbourne, Australia and I have over 30 years of professional experience with Psychic Readings. I haven't always been a practising Psychic, and hold several other careers under my belt. I have been a Nurse, and hold Diplomas in Counselling and Interior Design/Decorating. I have always read the Tarot Cards for many years during my lifetime but…
My true calling came when I bought my first house, 30 years ago, and I got to meet the neighbours. My next door neighbour Phyllis said 'I knew you were coming'. Phyllis was a 75-year-old at the time, and her words puzzled me. I was later to find out that Phyllis was indeed a Psychic herself, and held a high position with a Society in the city of Melbourne. Before I knew it, Phyllis had converted her house into an office for me, and had a string of clients coming in for Readings. I was heavily booked out, and loved it.
Phyllis went on to become my mentor and taught me most of what I know today. She told me later in life I would be branching out, and helping people all around the world, and I couldn't quite understand that at the time either. In the meantime, I worked in several shops with a large clientele doing Readings and then fell into working online for various online phone companies.
I'm not an Astrologist but liked to dabble in Star Signs and took an interest in the heavens and the skies and this led to writing Star Signs for a couple of different magazines. I then started to host my own Radio Show in the USA with A1R Psychic Radio, and chatted to callers from all around the world. I had a lot of clients through word of mouth that always found me, so I was always busy, and loved it more and more. I felt it was my passion and purpose, and so I persevered and…
Around the same time, I felt the timing was right to go on line with my new exciting business venture, www.psychicdilemma.com as the internet is a powerful medium reaching thousands of people in crisis, finding answers and helping to build futures. And all from the comfort of your own home. I loved it and grew the business to where it is today. It was then that I remembered Phyllis's words about branching out, and helping people from all around the world, and things clicked into place, and I finally understood what Phyllis was talking about all those years ago.
Phyllis my mentor has long passed on… but I will always think of her, and I thank her for sharing her knowledge with me, and making me part of what, and who I am today.
I like to think of me as a Spiritual Adviser. I am able to talk through your anxieties and crises with compassion, understanding and in an expert manner. I can intuitively combine the Tarot with my readings and am well versed in Feng Shui and Dream interpretation.
Some of my specialities include
Psychic
Clairsentient knowing and feeling things
Love and Relationship Readings
Soul Mates and Twin Flame Readings
Tarot Readings
Feng Shui
Dealing with Crisis and Change
Health
Career
Finances
Dream Interpretation
Astrology/Star Signs having written a column for 2 magazines
My special interests lie in the areas of Love and Relationships, Crisis, and Changes.
If you have arrived at the Psychic Dilemma site, you will soon learn the reason as to why you are meant to be here. You have been led here for a reason.
Understand that our life is full of choices, knowledge brings empowerment, and empowerment brings freedom.
If you are seeking insight, or have any upcoming changes in relationships, lifestyle, career, finances, goals, health or simply would like a reading…I can and will help you on your journey of self-discovery.
Try and see find this out for yourself…
You are in control of your destiny…
I seek only to enlighten and gently guide you onto the right path…
If you would like a reading with me, choose the country that your calling from by popping over to the website, clicking on the top right hand corner flag, of the country where you are calling from, and call, to connect with my Office Manager and she will let you know when I'm online, and book you in.
I look forward to chatting with you.








Call Jenni Now!
Credit Card Reading
1300 795 140
Credit Card bookings $2.97 /min inc GST.