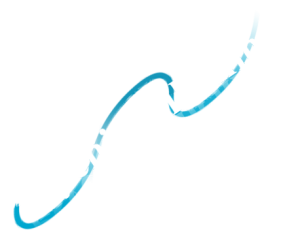 PIN: 14 – RATING

Deb has the ability to channel into the energy of the enquirer to gain accurate and insightful information. She is also able to connect with guides, loved ones and the' Wise Ones' to bring through messages of love and to give confirmation of the existence into the afterlife. Email and Chat Room Readings are her specialities.
Deb's Specialities include
Psychic Medium
Intuitive Councellor
Clairvoyant Clairsentient, Clairaudient, Claircognizant …All the 'C's'
Spiritual Teach
Spiritual Guidance
Family Work
Past Life Influences
Soul mates and Twin Flame Relationships
Karmic Clearings and Understandings
Estoteric Matters
Relationship Direction
Deb's philosophy in life is to share knowledge for each person to gain self-empowerment and to use tools to assist in everyday life. With love, truth and clear guidance, Deb believes that every soul has the opportunity to live prosperously and abundantly, thereby living to their highest potential.
With clear vision and strong connectedness to the spirit world Deb delivers her readings with diligence and compassion. Utmost care is always at the forefront for any information that Deb communicates to those who choose to have a reading with her.
For clarity and direction along your life's path Deb opens the doors to her clairvoyant gifts and shares truth in areas of life. She works from a deeply soulful aspect of herself which allows the recipient to gain true purpose in their own life. You will find yourself much calmer, mindfully clearer and happier once you have shared your journey with Deb. So, Deb advices you to open your heart and hand over your trust as she provides a safe and private manner in her deliverance of all readings that she conducts.
For a reading, today with Deb, book an email or a chat room session with her.  You won't be disappointed.
Testimonials
Deb provided me with psychic insight using oracle and tarot cards. She demonstrated to me that she was able to use her psychic and mediumship abilities to focus in on areas of my life that I was finding challenging. Not only did she focused in on areas that I was seeking guidance and insight in, but she was able to provide me with details of the situation that only I knew about.
Her teachings are based on mediumship, clairvoyant, clairsentient, clairaudient along with other topics of spirituality. The knowledge that Deb provided me with has set a great foundation for a safe and secure environment for the practice of spiritual and relaxation meditations.
Deb presents herself with integrity and is always authentic and professional when providing her services. I would have no hesitation in recommending Deb for those seeking spiritual and psychic guidance.
Jenny M Vic
I have previously sought a reading from Deb after she was recommended to me by a close friend. Deb used tarot and oracle cards and provided me with astounding guidance and insight in a way that was very easy to understand. The reading left me feeling motivated and uplifted.
I have recommended Deb to friends who were all very keen to have readings. I wouldn't hesitate, and haven't hesitated, in recommending Deb for anyone who is seeking intuitive counselling, insight and guidance.
Cindy C NSW
Thank you to Deb for the truth and accurate reading. This is my first time and it make me realise things in life better and believe in myself stronger. I will have my email reading to read and reflect on any time I want to feel better. Thank you very much.
Jenny NSW
Book a Email & Chat Room Reading with Deb now!

Credit Card Reading
1300 795 140
Credit Card bookings $2.97 /min inc GST.