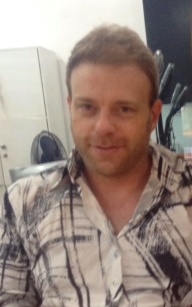 PIN: 12 – RATING

My name is James and I am a Psychic who specializes in your love life and relationship issues through my Spirit Guides. I will show you what the other person is thinking, feeling and doing, and then how to win their heart, and 'how to' have the love that you desire. I will help you understand how you can improve your life, and any changes, that brings massive results. Over 20 years, I have done thousands of telephone readings both nationally and internationally and helped many callers, to understand the blockages that are stopping them fulfilling their dream.
I have many psychic modalities to help you which include:
Psychic
Intuitive Tarot Readings
Predictions for your future
How to discover your Soul Path
Soul Mate and Love Readings
Soul Mate Specialist
Family Issues that may arise
Health Readings
Career Readings
Finance and how to get on top of things
Dream Interpretation
Understanding Blockages and how to move forward
How to find true Happiness
Anything you need Clarity on I can Help
I use Tarot cards and my psychic abilities to show me what each individual caller needs, to change their life forever. Where I differ from most readers, is where I double and triple check, every aspect of your question with my Spirit Guide, to be certain that every angle of your problem is taken into account so we can find a solution. Although most of my caller's phone me about love, I can read for you on anything you need clarity on. Whether it is, with family, problems at work or discovering your soul pathway, my Spiritual Guides and I can help you find true happiness.
Testimonials
"I have worked with James on some of life's challenges for some time. I have always found him to be helpful and empathetic to my situation. He has helped me work through blocks in my pathway and to understand why sometimes things take longer to be on track. James has provided me with spiritual exercises that help me feel better and help improve the challenge."
Carol C Geelong Vic
___________________________________________
"I have sought James advice a number of times around my love life. He has provided me with good insight into the issue and is unbelievably accurate. He will sometimes tell me things that happen a little down the track and are understood when the timing is right. He is honest and approachable and understands how hard and frustrating things can be at times in one's life."
Kaz M Qld.
___________________________________________
"James is a connected and caring psychic, you can talk to him about anything and he doesn't make judgements or tells you to forget about things or move on, if they are important things in your life. He is patient and will sort through ways to get what you are most wanting. James is truthful and will work with his guardians to help."
Nancy P Vic
___________________________________________
"James is an honest and down to earth guy who is an excellent psychic and has an incredible passion for his work and bringing good energy to the world. His reading is both enjoyable and helpful and if the situation is tough, he has always been happy to keep working with me to until we can work through the block and move forward with life."
Anne T WA
_____________________________________________
Thanks again James for your help and advice on how to improve the problem with things in my life best most accurate reading I have had. Your caring and understanding of my problems during the call. Really helped me out with working through my problems and understanding them a lot better than before and I have you to thank for putting me on the path of what right way to go. So, that my wishes come true. Thanks again so much for your reading.
From a very happy customer
D Aus
_____________________________________________
Hi had a reading last night with James from Psychic dilemma he was so caring and reassuring in his reading for me and confirmed over and over in my situation I was so happy and it all made sense to me my situation I just spewing got cut off … Thanks so much James as I will call again xxxx
Teresa Aus
_____________________________________________
Via email…
I have had a few readings with James over the past year. His advice has been 100percent sound and his predictions one hundred percent accurate. I learnt quickly that if I followed what he said to the letter – I would succeed. I have so much gratitude for the happy ending (and the education!) I have had. I have no hesitation in recommending James – particularly in the area of relationship readings. He combines strong Psychic abilities with a valuable masculine perspective, honesty and obvious life knowledge and experience.
Cat Aus
_______________________________________________________________
Via Email…
James is one of the most amazing person that I have talked to. He is very spot on in his reading and his predictions of time frames is excellent. I had few issues that I was discussing with James and he would confirm and confirm whatever he says so many times. He is a real deal. When he says he is 100% sure, he means it because he has checked everything in all angles. He said to me that something will happen before Christmas by this week or start of next week and that was it, it did happened.
He has so much of patience and analyze the situation to a very deep extent. In my work area, he was so spot on everything. I would recommend James to anyone who needs help.
James, I will be calling you back again.
Jenni and her team are fantastic. I would recommend them to anyone.
S G Adelaide Aus
Call James now!
Credit Card Reading
1300 795 140
Credit Card bookings $2.97 /min inc GST.