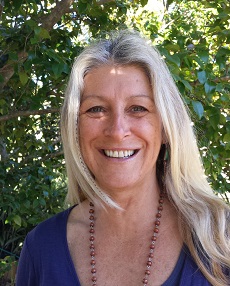 PIN: 13 – RATING

Kerran shares her clarity, insight, direction and advice that can be wonderfully grounding using her psychic gifts which include
Remote Intuitive Healing
Tarot Readings
Removal of Emotional Blockages
Pet Healing
If your relationships are causing you emotional pain/stress and you can't move on? Giving you the tools to unblock Emotional Blockages!
Have you lost love and cannot move on? Removal of Blockages
A little bit about what Kerran does…
HEALINGS:
Are you anxious and/or stressed?
Do you have negative thoughts?
Do you have difficulty breaking through a situation that keeps repeating itself?
Do you have physical symptoms of discomfort?
Do you have an addictive personality?
Are you shy/do you find social situations confronting?
Are finances causing you stress?
Do you have the potential to be abundant but cannot break through the poverty mentality?
Are your relationships causing you emotional pain or stress?
Have you lost love and cannot move on?
EMOTIONAL BLOCKAGES:
We all have the capacity to create emotional blockages daily in our lives; this can even stem from our upbringing. Through my work, I tap into the body and release the emotional blockage surrounding a problem. This energetic release aims to help you change your attitude and your reaction to the situation so that life is working for you rather than against you.
REMOTE HEALING:
Conveniently, there is no need to leave the comfort of your own home, as I will perform this healing over the phone. By tapping into your energy field (with your permission) I can determine the emotion that is blocking/creating a problem.
RELEASING THE BLOCKAGE:
Using magnetic healing I will aim to release the blockage from you, which in turn can have the following positive effects:
You have the ability to move on
Your emotional reaction will "feel different," giving you the ability to react differently
In essence, it gives you the ability to question your belief system so an "old program" stops repeating itself. It feels like you have taken off a cloak that has been clouding you. This gives you a sense of clarity and freedom.
TIME / DURATION:
Healings are non-invasive. Depending on the situation, they can take 15 minutes to an hour per session. Some issues may take multiple sessions; others may only need just one.
PETS:
Does your pet appear anxious?
Are they hypersensitive or overly hyperactive?
Is your pet shy?
Is your pet traumatized?
Pets are excellent candidates for healing. Their worlds are much simpler than ours are, however they too can be trapped emotionally from their environment or their lineage.
Remote healing can be performed on your pet, by tapping into the energy field of your pet and releasing an emotional blockage (which is simple to determine.) Your pet has the potential to become calmer, happier and more peaceful.
Testimonials
Thank you so much for your reading. I was really impressed with what you 'knew' about me and really thrilled with how 'spot on' you were. Thanks again.
Simone, Adelaide Au
You just gave me a reading online and you NAILED IT! I promise to keep you posted. Thank you for your words of wisdom.
Dean Sydney AU
Call Kerran Now!
Credit Card Reading
1300 795 140
Credit Card bookings $2.97 /min inc GST.