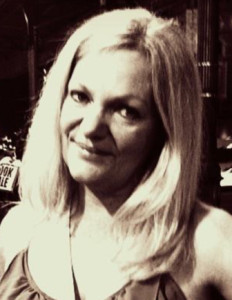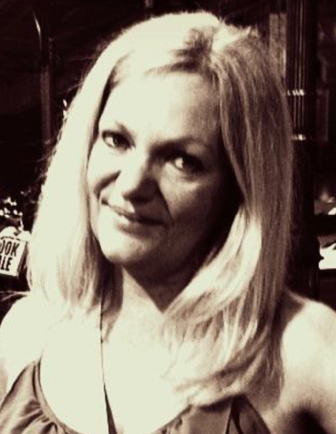 PIN: 2 – RATING

Hi, I grew up in a funeral parlour as a child and was surrounded by supernatural and spiritual energies. I am a Psychic Medium I receive messages from Spirit usually seeing shadows of colour behind people these shadows then turn into images of people, they may be loved ones from Spirit or Guides I will receive information in the form of seeing visions and hearing things clairaudiently, I will also sense images of the past or future events.
I quite often use psychometry in a reading where I will hold a piece of jewellery and receive messages. I find this method useful when I am reading all day as it assists in isolating readings between each other. I am also able to use various tarot decks I have had the pleasure of performing as a platform Medium. I'm currently finishing a book on Mediumship.
I believe in remaining humble and gracious as it's a beautiful gift to not only have but to help others in their understanding of life eternal beyond this realm.
Some of My Specialities include
Psychic
Medium/Mediumship
Clairvoyant/Clairaudient seeing and hearing things and passing on the info
Psychometry
Tarot Readings
Sensing images of the Past or Future Events
Receiving messages from Spirit and passing them along
Platform Medium/Mediumship
Life changing moment for me was on the afternoon of my Great Aunties Queenies Funeral my father my sister and myself all witness a can elevate approximately half a metre off the table and move half a metre across in the air, we all looked at each other in amazement as a way of validating what was happening. From that moment, onwards in my life I knew for sure there was more to this world than meets the eye.
I was eternally grateful for that moment. I also vividly remember driving home from work one night around 10.10 pm thinking someone was in the back seat I stopped my car and no one was there. When arriving home, I said to my mother 'Mum something has happened tonight' and then went to bed. Next morning, I found out a close friend's Father had passed away at the time I had stopped my car, he was found in the back seat of his car whilst suffering from a heart attack that took his life.
Testimonials
Erica's Experience
My first encounter with Michelle was early in 2013 at an expo. I have had many readings before and never really thought anything of them. After seeing Michelle, I had chills because I couldn't come to terms with how she would know anyone within my family yet alone my ambitions and goals.
I had a reading with Michelle again but with my twin sister in the room later in 2013. This passage is a segment on my experience with having a reading done by Michelle.
My experience was different because I couldn't imagine her telling me about people I haven't even met and that had died. Having a European background, I couldn't imagine how this lady could possibly get any Serbian names correct. It was clear that she was talking/seeing the dead and was communicating through them.
Michelle was good when it came to giving description of these people that were dead. The messages I got through Michelle were from my Grandmother which I had never met, my grandmother's sister, my cousin that still is alive, my Grandpas friend in Serbia and others which knew my father.
My Grandmother seemed to be in a lot of the reading. She was able to describe what my Father had built in our home that was a decking at the front and back of the house. She wanted me to pass the message to say that she likes it. She came to Australia once which she told Michelle and was able to describe where she is now is peaceful and she is living in nature with the birds, trees and animals and loves it.
Michelle was encountered by my Grandfathers friend that passed away not long ago. He was my grandfather's friend in the military and grew up with him. She said 'John' she explained that he wanted to say hello to him.
Michelle was also able to pick up my first dog that passed away and loved when I was younger. She described the animal small and black and ran towards her putting the paw on me to say hi.
Michelle was able to tell me things I didn't even know.
Garnet's Testimony
I first came across Michelle at a psychic expo. I was sceptical but I thought I had nothing to lose, so why not see what she could tell me. And she was able to pick up on things I couldn't believe. Things, that hadn't been publicised on Facebook and things that my friends hadn't known.
She had picked up on a list of 5 characteristics or events that had occurred recently to this man I had been seeing at the time. Her description of him was spot on i.e. the sports he played and liked, his personality traits, his physique. She even described how his old car had randomly stopped/broken down, and how it had left him stranded.
I had felt that this was an odd thing for her to pick up on and been so right about. Why? Because I had met this man a few years ago. We had remained friends but with little contact yet I remember distinctly his car, and the stickers he had on it. It wasn't a fancy car, just one that took you from A to B but I remember meeting up with this man a few years later and realising his car had been replaced.
It was news to me, and a few days later this psychic sat in front of me and described this car event to me. She described his hobbies, things that she wouldn't have known. She went on to say she didn't feel this man would be my partner – this was a short fling. And a few short months later she was right.
For Michelle to pick up on a word spoken in a totally different language and not a common one like Italian or French really blew my mind..!
Asha's Testimonial
Michelle is a fantastic medium. I have readings once or twice a year, and every time she taps into family members. She has told me the correct names of several deceased members of my family, including my father, grandmother and grandfather. She has passed messages on from them to myself in regards to my life and the path I was taking, and helped me with positive messages whilst dealing with a difficult break up. She told me that my father is always sitting next to me watching over my life which was very comforting.
I have recommended Michelle to all of my closest family and friends who have also had positive readings and experiences from her, and would never go to any other medium for a reading.
Mary's Testimonial
I have talked to Michelle several times over the years and I plan on talking to her again in the future. Each time I talk to Michelle I have been amazed at how accurate and detailed she is. I feel like Michelle is a true Angel on this earth and the kind and caring way she communicates messages to me have always given me the strength and guidance I have needed at the time.
Mary Sullivan xxxxx
Laura's Testimonial
I don't think I will ever forget my first experience with Michelle. I have been to many psychics before but nothing compared to how accurate Michelle's readings were. At the time, I had a reading with Michelle I had been in a confused and lost state of mind.
I remember just wanting reassurance to know if everything would be ok. Michelle not only helped provide the reassurance but she was able to identify things that had happened in my past that no one else knew about. She also was able to identify family members that had passed away by their names. I was blown away at how much she knew about me without me saying a word.
Call Michelle now!
Credit Card Reading
1300 795 140
Credit Card bookings $2.97 /min inc GST.