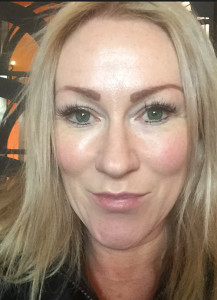 PIN: 8 – RATING

Hello my name is Tanya,
I'm a Psychic, Clairvoyant- clear seeing, Clairsentient- feeling, Clairaudient- Clear hearing, and I specialize in the Tarot and its infinite wisdom and knowledge of our life path. Whether it be love, romance, health, career, money whatever aspect of your life that you are feeling challenged by, I can answer all your questions with clarity, empathy, no judgement and lots of wisdom and experience. I also do Dream Interpretation and Pendulum Dowsing. I am a certified Reiki Master.
From a very young age I knew that I was destined to follow a spiritual path. I had answers inside and it always came so naturally to me to be able to help others by connecting with my higher consciousness and getting their questions answered, that was before I event learnt tarot 18 years ago.
My Specialities include
Psychic
All the 'C's ..Clairvoyant, Clairsentient, Clairaudient
Tarot
Dream Interpretation
Pendulum Dowsing
Reiki
Specializing in Love, Romance
Health Readings
Career and Finances
My career stemmed from there I tried sales jobs and computer jobs etc…. I just kept being drawn right back to my love of the divine spiritual wisdom that our guides give to us for the benefit of our own soul and also for the wellbeing of others.
There are so my chapters in our lives some good some not so good, there are times we all feel pushed to our limits or challenged and confused about why certain situations are happening to us or those around us. I am very good at concisely getting to the answers and helping you to understand, make sense and grow from the situation at hand.
If you are seeking answers understanding and spiritual enlightenment I can help you with that and guide you with confidence and we can make sense of your question/situation.
I really look forward to connecting with YOU…
In love and light always…
Tanya
Testimonials
Tanya is truly amazing and so accurate as you give me such great support even though my situation at times makes us both laugh and probably does your head in as well. Thank you so much for all the times you are right. You are truly one of a kind and I would highly recommend you to anyone anytime. God bless you we will chat soon. Xx
Samantha Vic Aus.
Tanya you are Fantastic, spot on, great advice and helped me see things differently…eased my mind.
I appreciate your guidance and help. Would highly recommend you to all my friends.
Mary S Qld Aus.
Call Tanya now!
Credit Card Reading
1300 795 140
Credit Card bookings $2.97 /min inc GST.