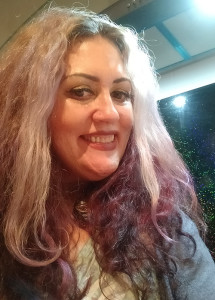 PIN: 7 – RATING

Hello I'm Psychic, Suzee
My Psychic Journey began 25 years ago and being a seeker of Mystic Knowledge I followed my intuitive instincts which lead to the path of Enlightenment, Study and Spiritual counselling both in the United Kingdom and Australia. Always interested in "New Age" and "Alternative Therapies " from the early teenage years, I have explored and applied this to my everyday living combining Clairvoyance, Psychic readings, Meditation, Reiki, Aromatherapy, Herbs, Aura Soma, Wicca, Numerology, Astrology and Tarot.
My readings are insightful, compassionate and direct with a dash of Humour if needed

and a melting pot of energy, as every reading has a different vibe.
I CAN ASSIST WITH THE FOLLOWING AREAS:
• Psychic
• Mediumship
• Clairvoyance
• Tarot
• Crystals
• Druid Animal Cards
• Angel Oracle Cards
• Reiki/Spiritual Healing
• Colour Therapy
• Meditation, Spells and Clearance
• Healing Abilities
BLESSINGS Suzee
Testimonials
I have spoken to Suzee on many occasions…She is amazing…No mucking around here and straight to the point. She is one of the best. Blessings.
Di Sydney Aus
Suzee is a fantastic soul and an excellent reader. She immediately tunes in to your energy and is very, very accurate. I have spoken to Suzee a few times now, and I am able to concentrate on the positive signs she gives me in the reading. Thanks.
EJ Melb Aus
Via email…
I just had a reading with Psychic Suzee (Pin 7) and it was a very very insightful and accurate reading. I've never had someone connect so precisely and quickly with my situation. Please pass on to her that I thought she was excellent and thank her for her time and guidance.
Sarika Qld Aus
Call Suzee now!
Credit Card Reading
1300 795 140
Credit Card bookings $2.97 /min inc GST.